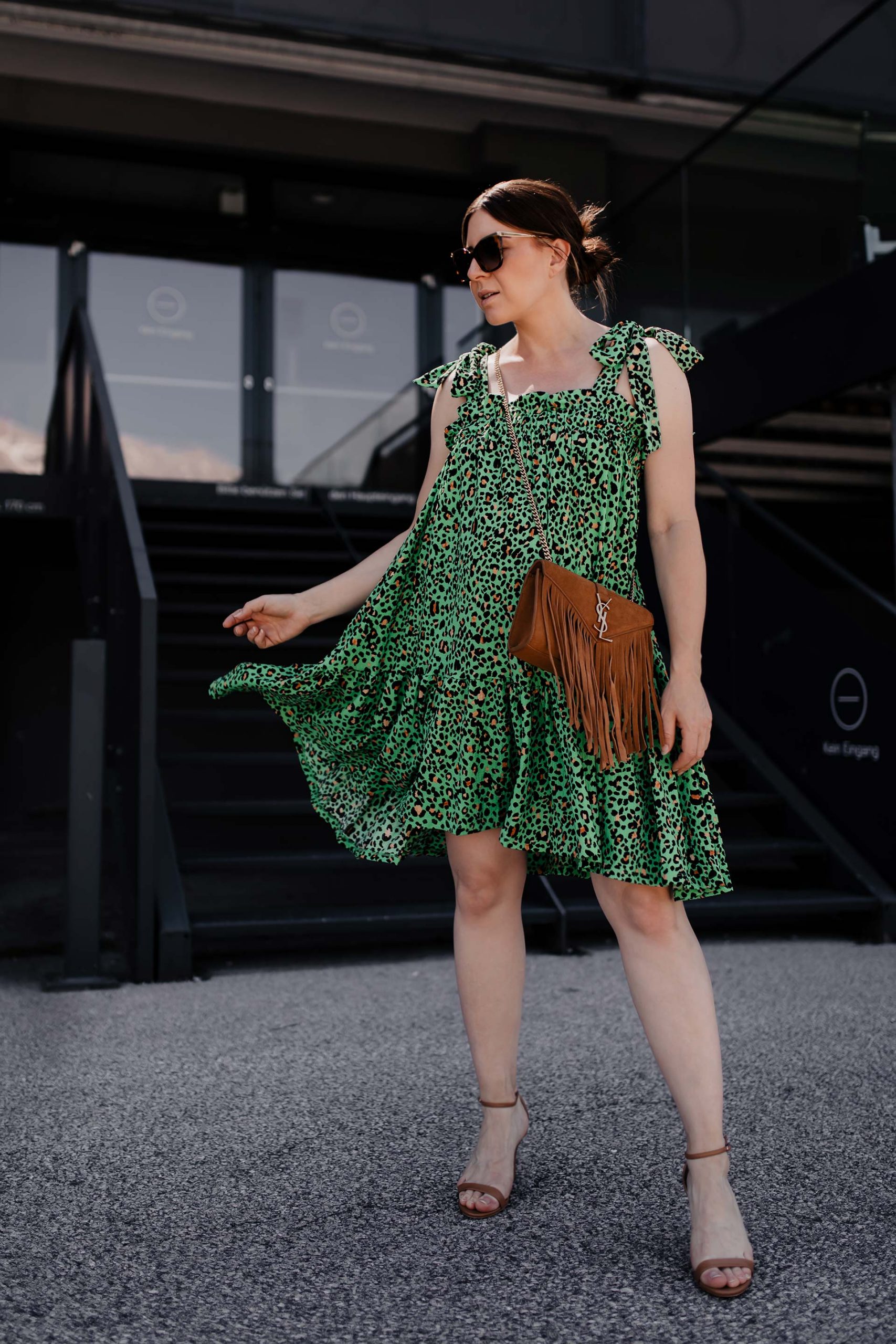 Mein Projekt "ohne Umstandsmode durch den Sommer" läuft nach wie vor. Und jetzt, mittlerweile im 8. Schwangerschaftsmonat und in der heißesten Zeit des Jahres angekommen, weiß ich luftige Kleider besonders zu schätzen. Seit Jahren trage ich die sogenannten Hängekleider und egal ob mit oder ohne Babybauch – sie sind einfach perfekt für den Sommer!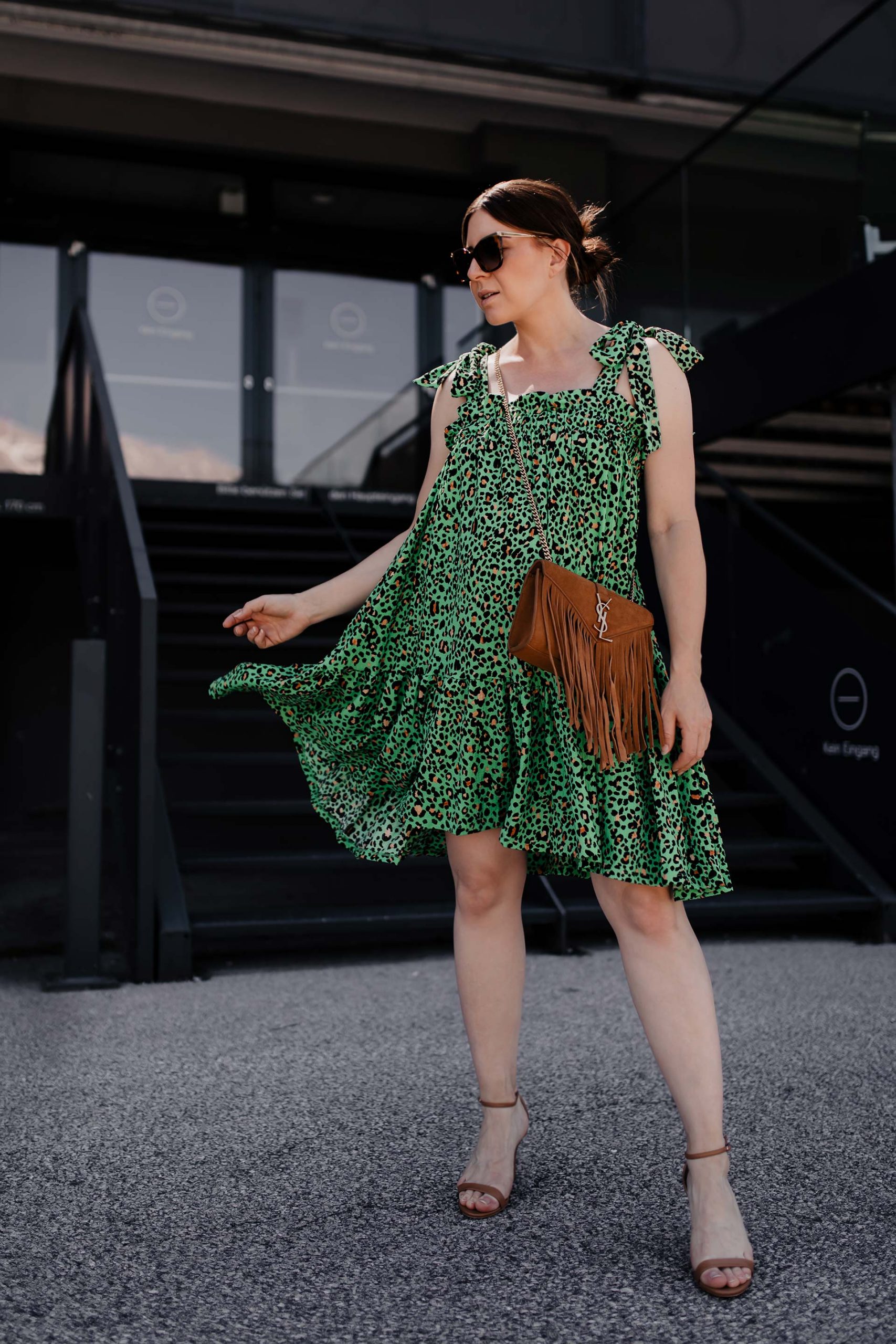 Die schönsten Hängekleider für heiße Tage
Bevor ich meine Styling- und Shopping-Tipps mit dir teile, möchte ich noch kurz auf die Frage eingehen, was Hängekleider überhaupt sind. Der wenig glamouröse Name täuscht, denn Hängekleider gibt es in zahlreichen Ausführungen, Formen und Farben. Eines haben sie jedoch alle gemeinsam: Ein Hängerchen sitzt locker an den Schultern, hängt quasi am Körper runter und umspielt die Figur. Dabei sind sie nicht selten etwas ausgestellt und haben eine leichte A-Linie.
Die Voraussetzungen für ein bequemes und zugleich schönes Sommer Outfit werden mit einem Hängerkleid absolut erfüllt. Auch in meinem Kleiderschrank finden sich einige dieser Kleider wieder und gerade jetzt mit Babykugel weiß ich das noch einmal mehr zu schätzen.
Nachfolgend verrate ich dir meine Outfit-Details, gebe dir Tipps wie du Hängerchen im Sommer stylen kannst und weiter unten im Blogbeitrag habe ich dir eine tolle Shopping-Auswahl verlinkt.
Get the Look 1
Sommer Kleid mit Leopardenmuster
Beige Sandaletten
Braune Crossbody Bag, ähnliche Tasche
Braune Sonnenbrille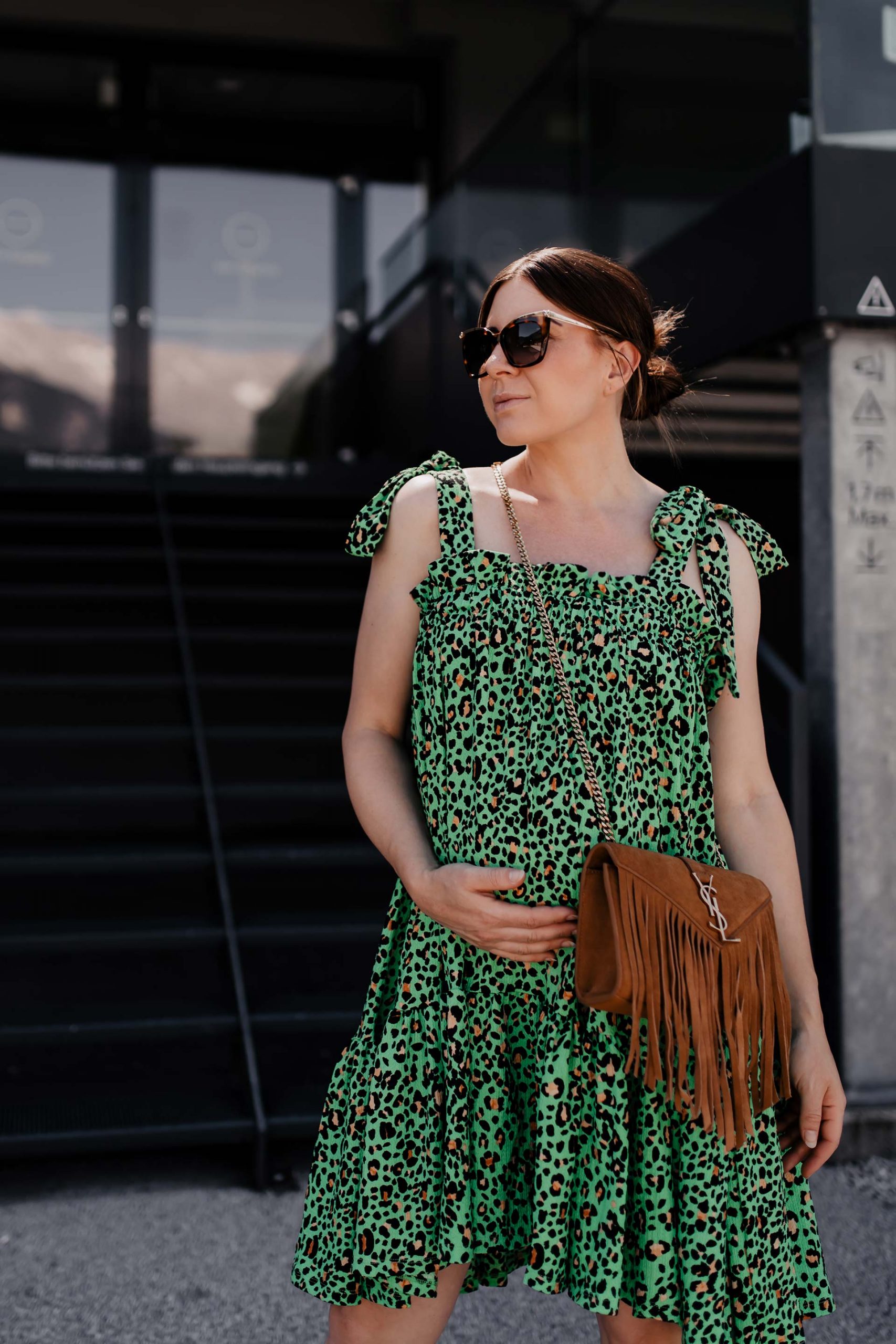 3 Styling-Tipps für Hängekleider im Sommer
Fürs Büro: Möchtest du dein Hängerkleid im Büro tragen, wähle am besten ein stilvolles und etwas längeres Modell. Trage geschlossene Pumps oder Loafer dazu. Mit einem Gürtel kannst du das Kleid auf Wunsch auch taillieren.
Für die Freizeit: Abseits von Arbeit und Co. ist erlaubt was gefällt. Zu meinen aktuellen Favoriten zählt zum einen dieses rote Hängekleidchen, welches ich mit weißen Schuhen und goldenen Accessoires trage. Zum anderen auch dieses gecrinkelte Kleid, welches mit Plateau-Sneakers genauso gut wirkt wie mit Schlappen.
Für Anlässe: Abends oder für besondere Anlässe darf das Hängerchen auch schick ausgeführt werden. Weiß- und Beigetöne wirken gerade im Sommer sehr edel, vor allem in Kombination mit Gold und Cognacbraun. Kannst du dir ein Outfit mit diesem Chiffonkleid, schönen Sandalen und goldenem Schmuck vorstellen?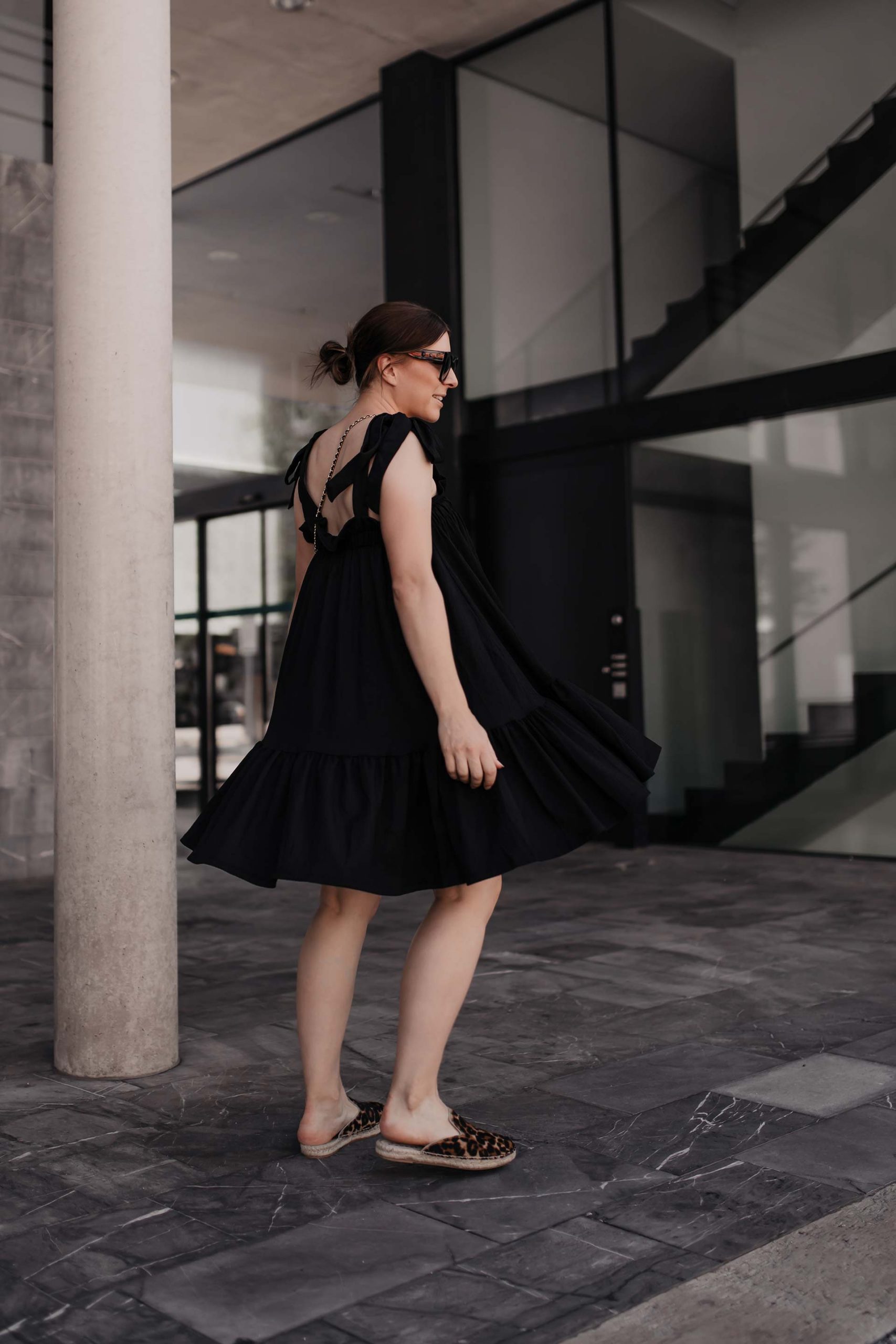 Get the Look 2  
Knielanges Kleid in Schwarz mit Schleifen
Schwarze Sonnenbrille
Schwarze Crossbody Tasche, ähnliche gesteppte Tasche
Mules mit Leo-Print, ähnliche Leo-Slipper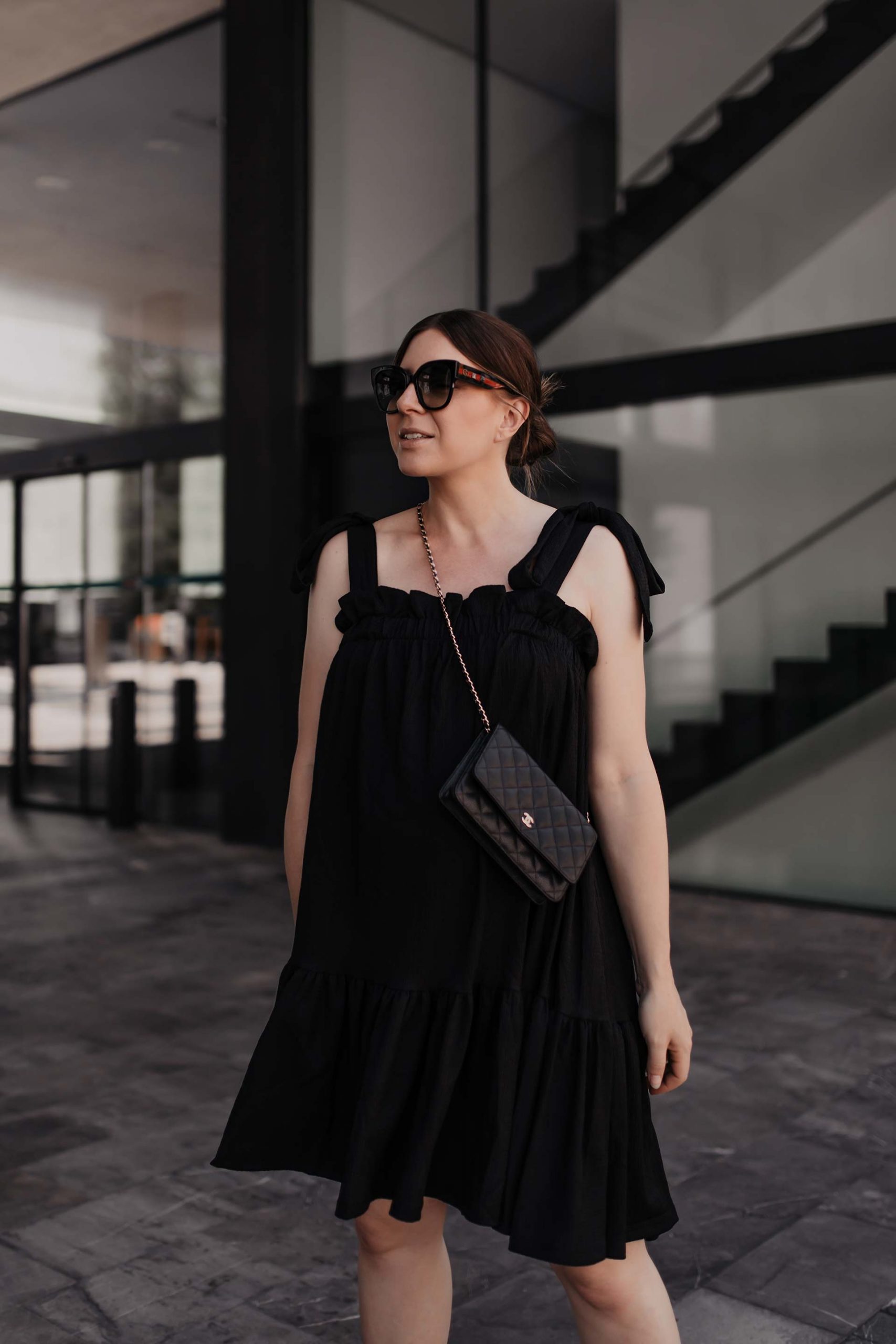 Und, hast du auch schon das ein oder andere Hängerchen bei dir im Kleiderschrank? Wenn du deiner Garderobe ein Update verpassen möchtest, klick dich am besten durch die nachfolgenden Teile – da sind wirklich tolle Sommerkleider dabei!
Die schönsten Sommerkleider auf einen Blick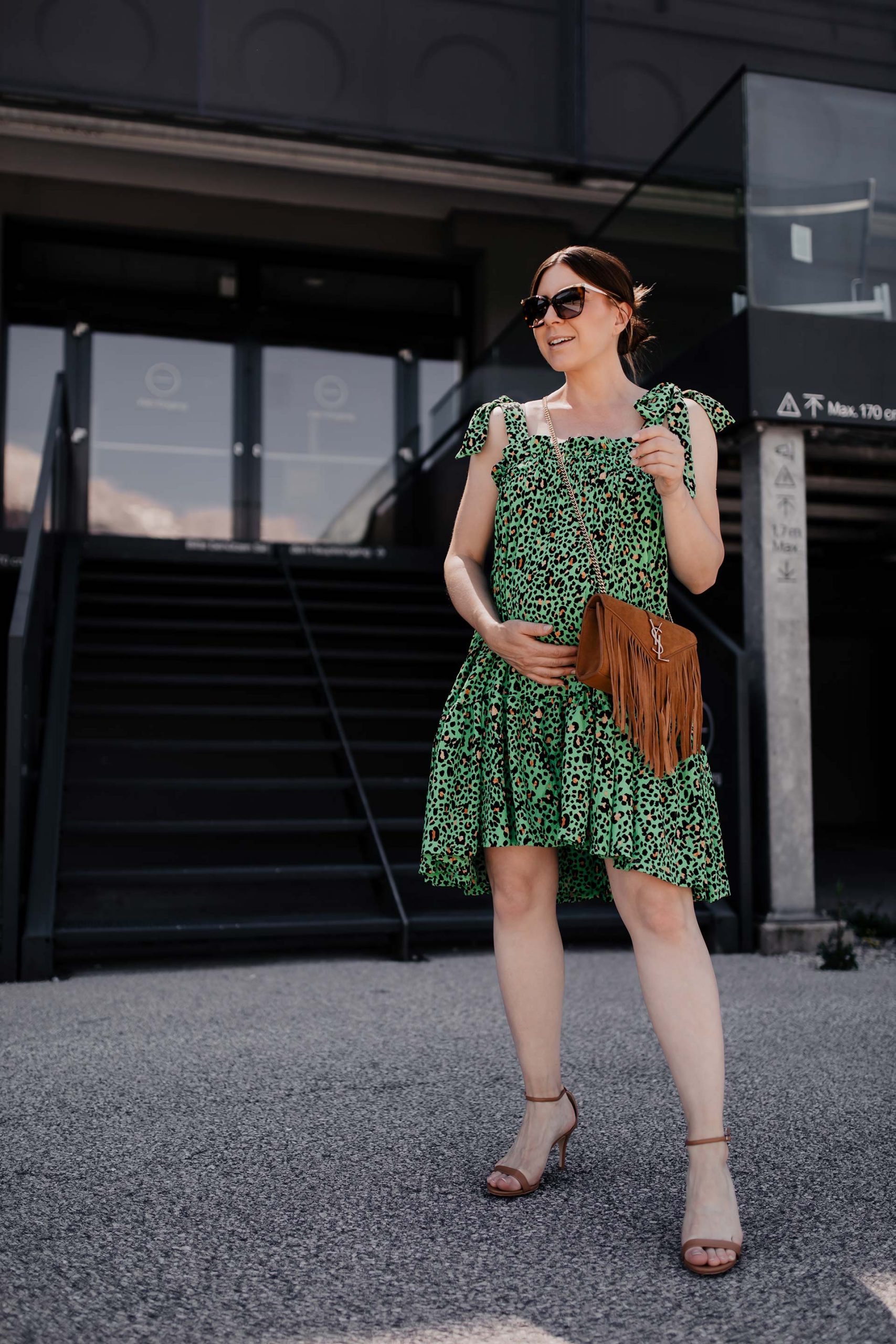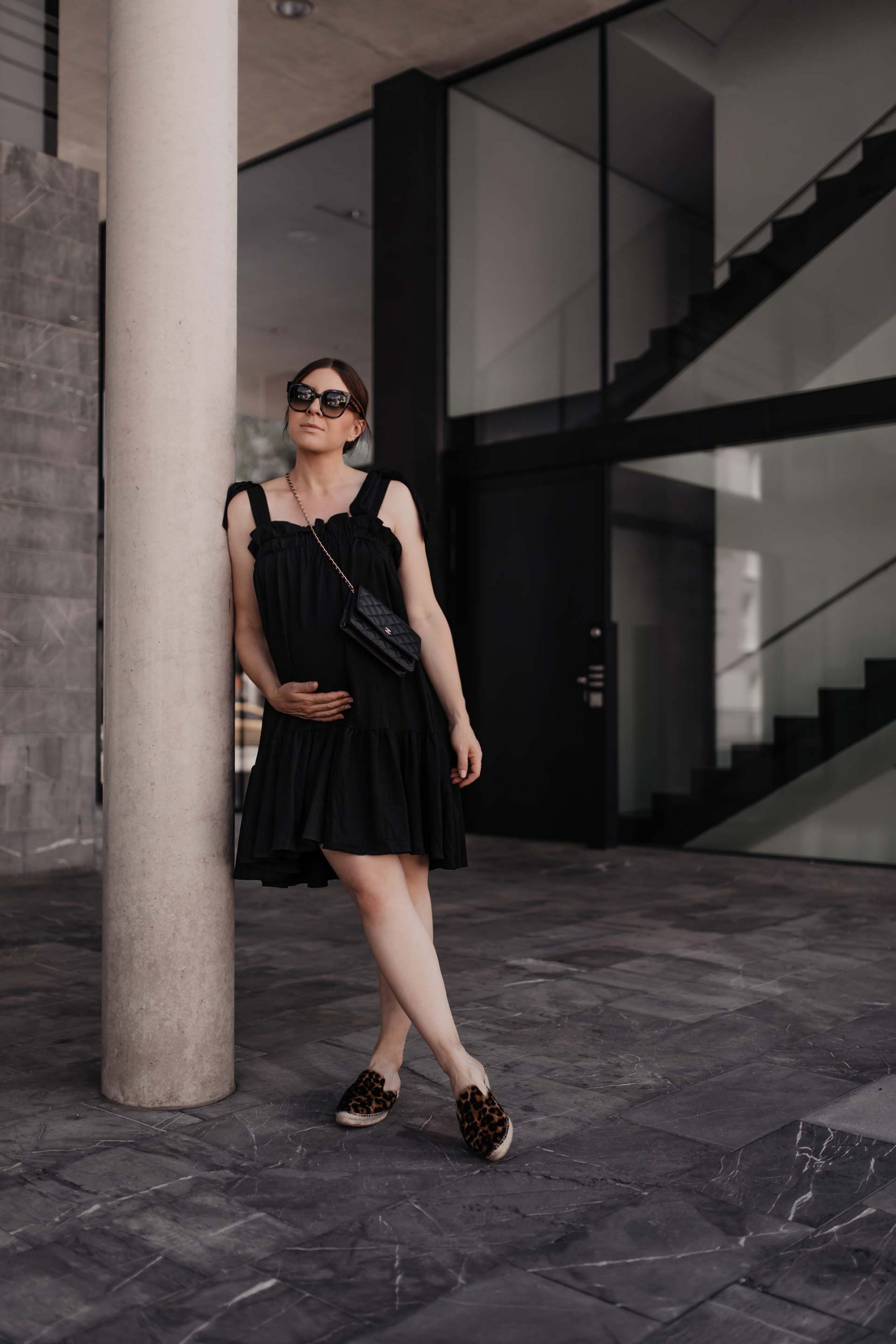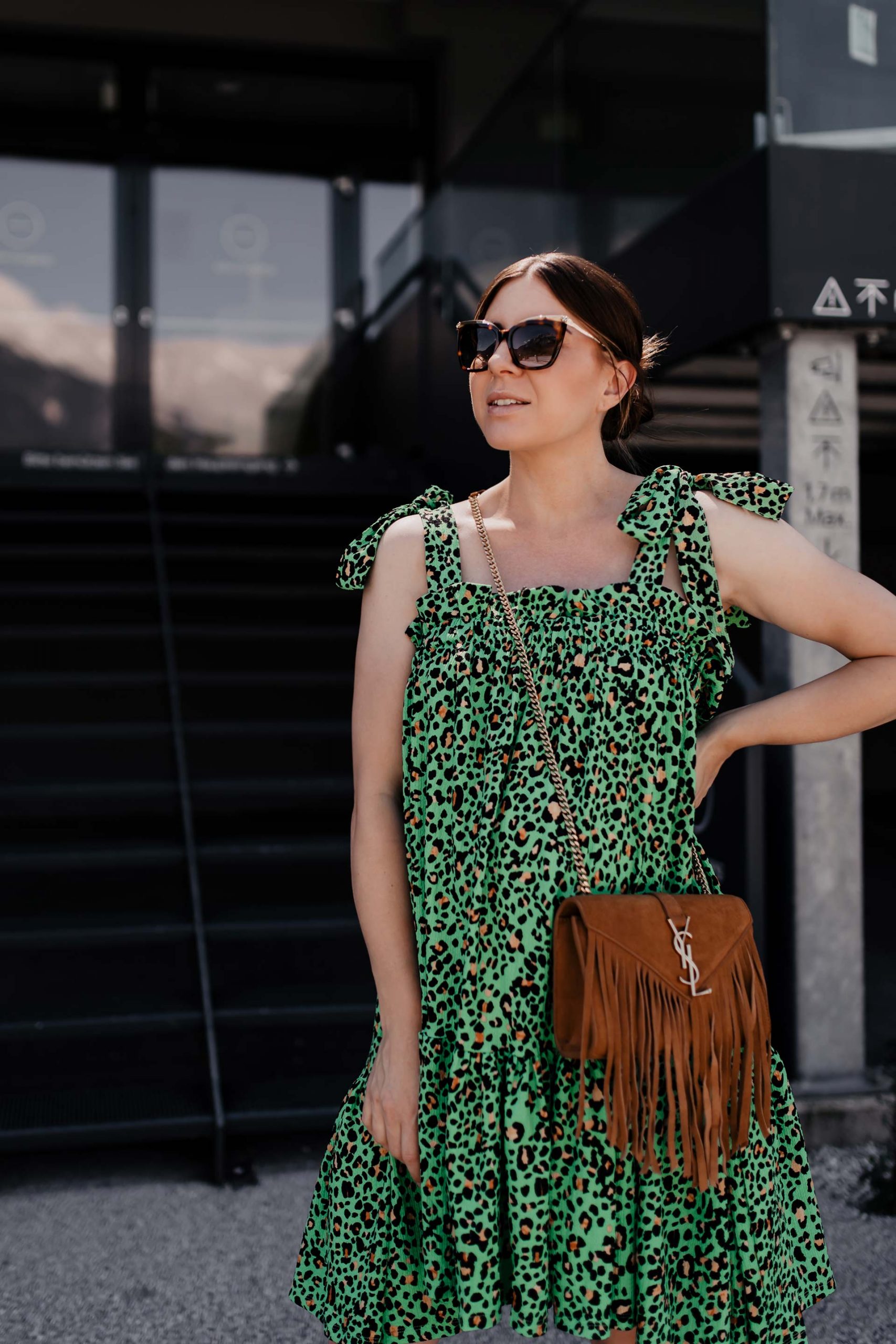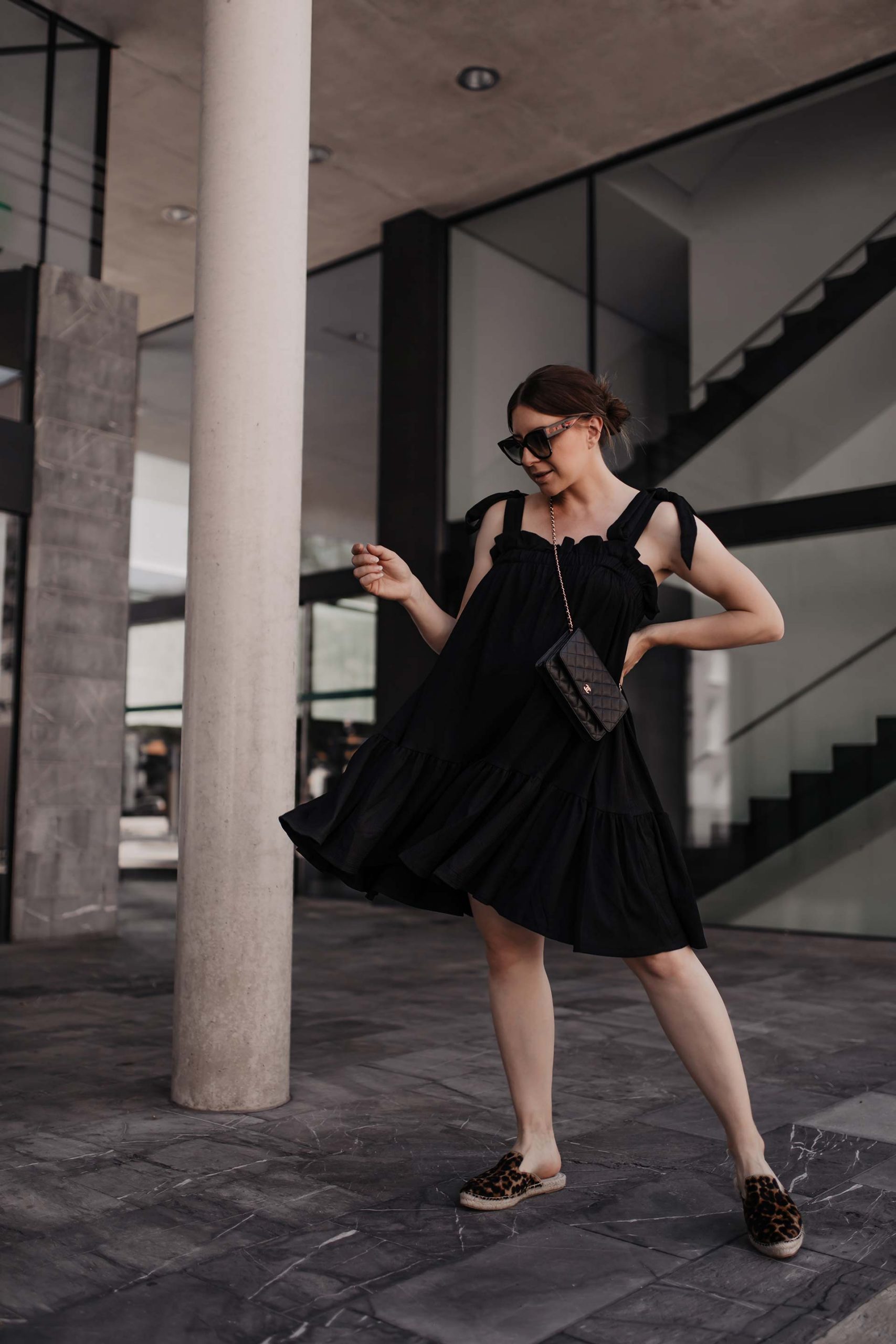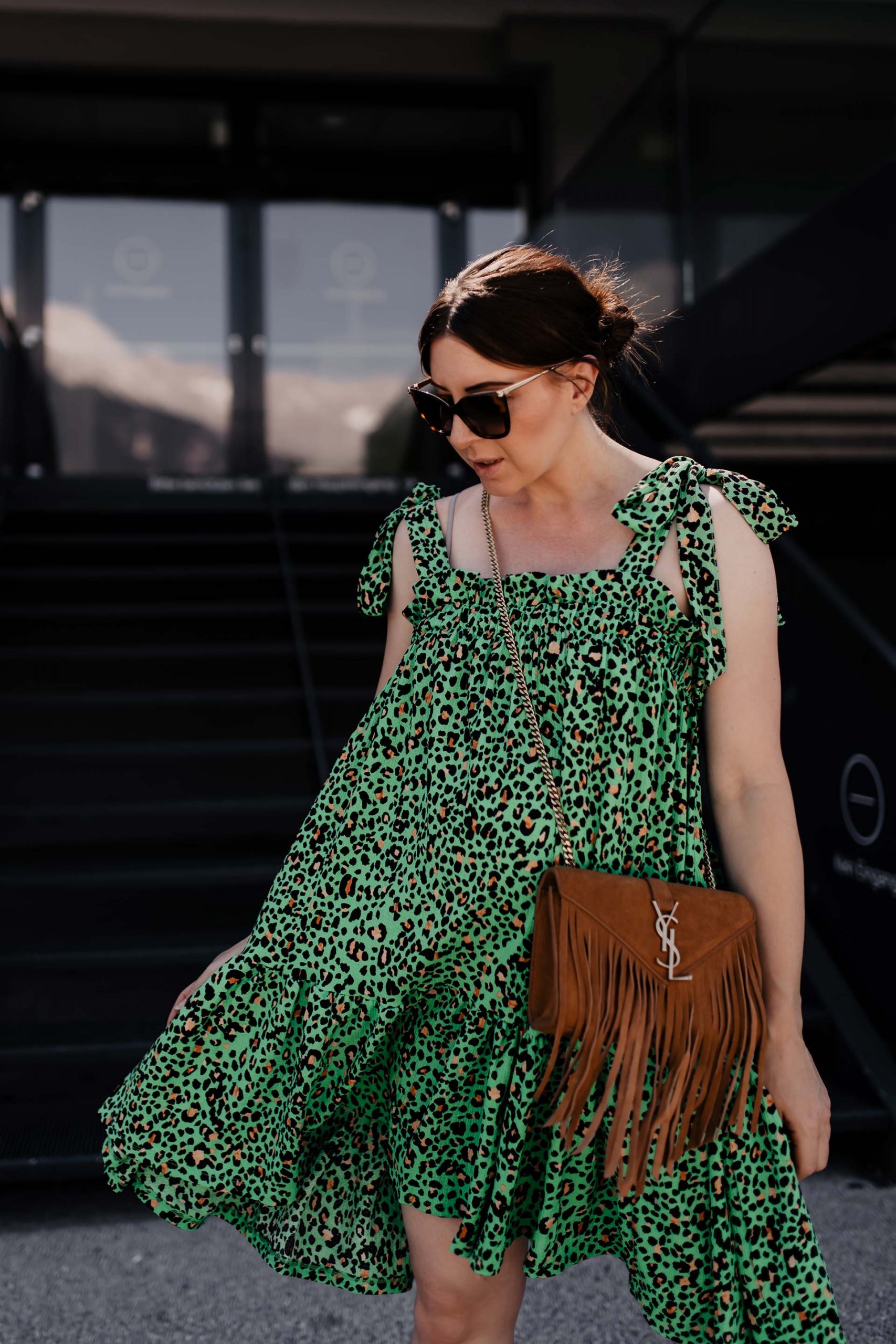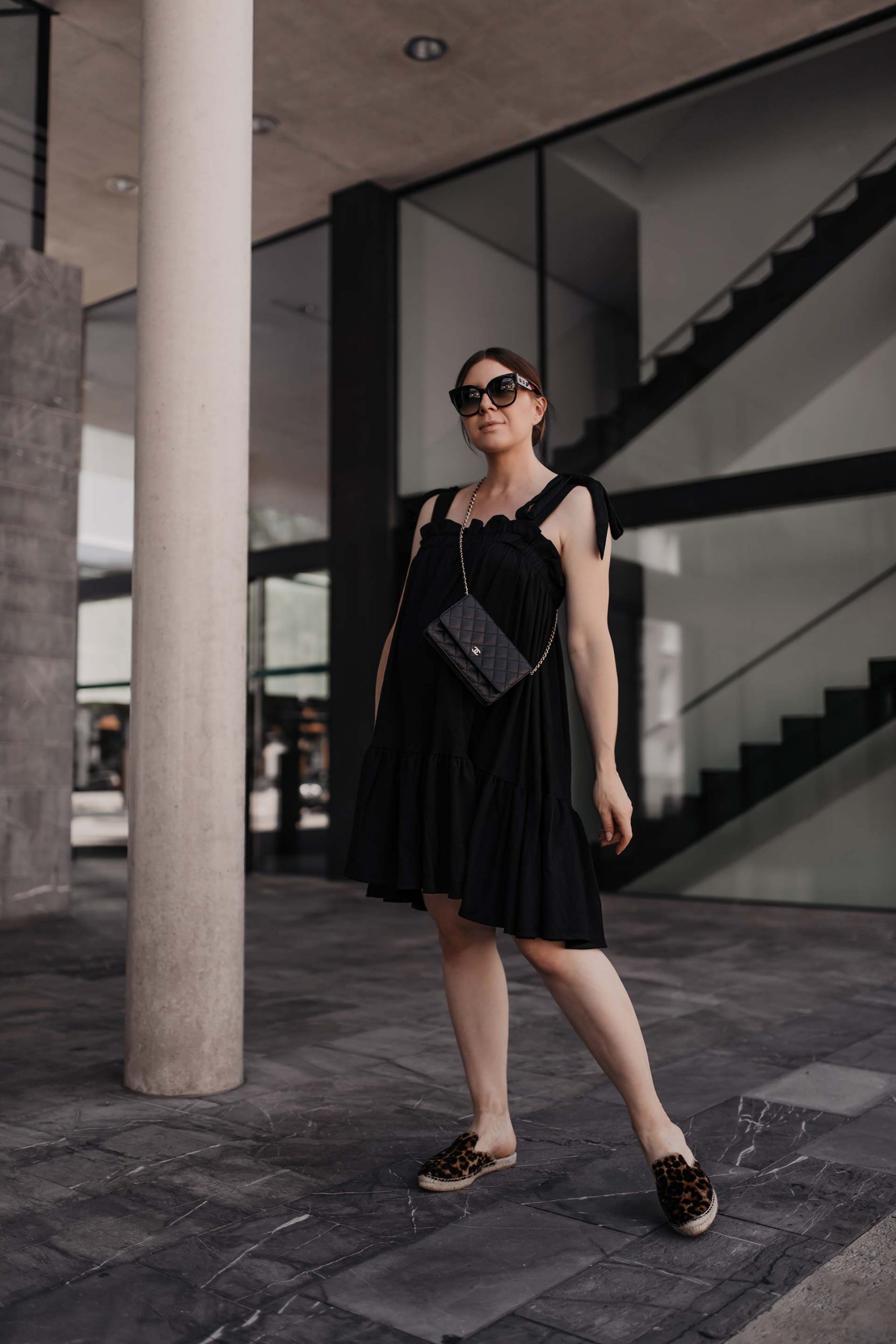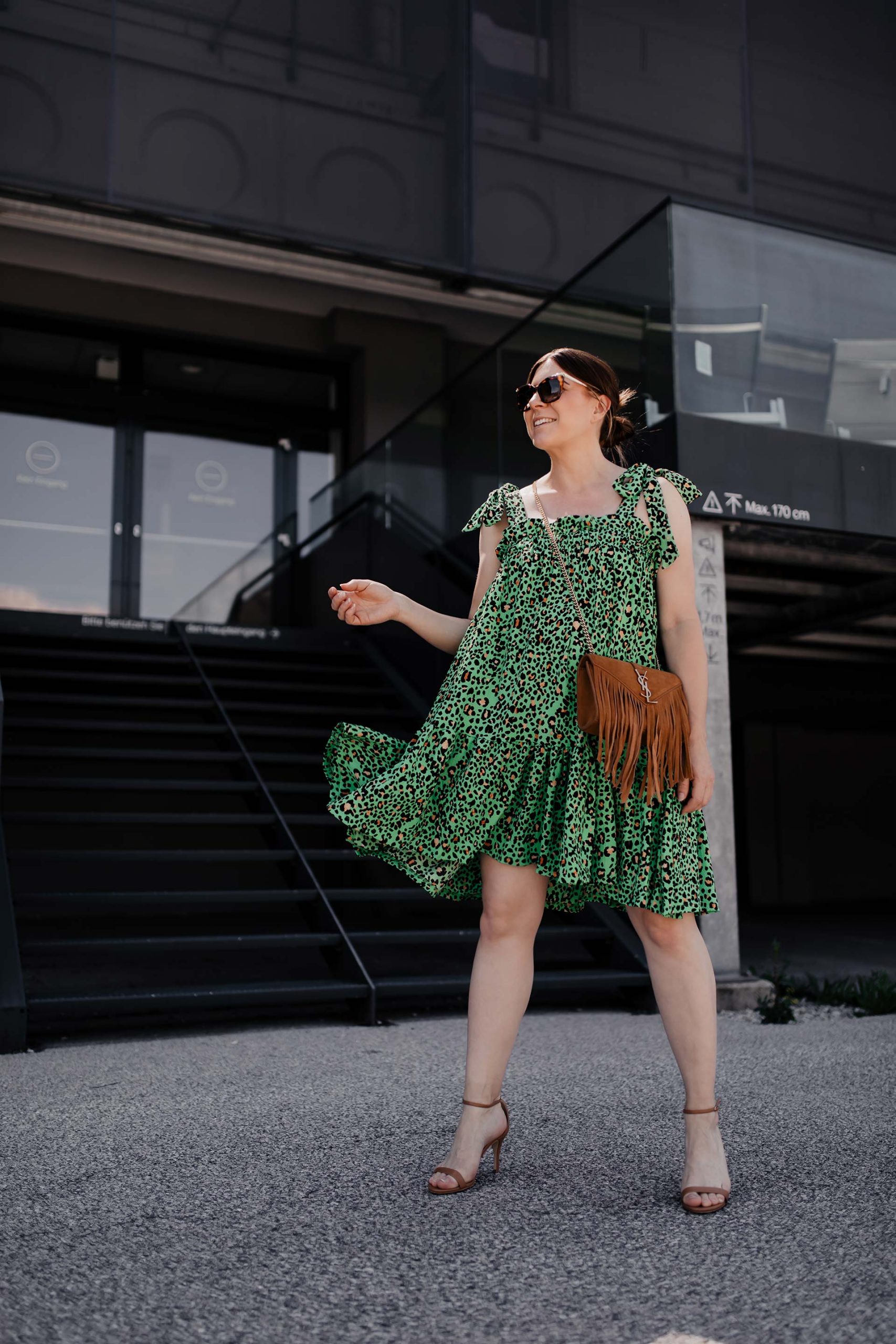 Der Beitrag enthält Affiliate Links. Bei einem Kauf über einen Affiliate Link, erhalte ich eine Provision. Der Kaufpreis selbst verändert sich für dich dadurch nicht. 
Der Beitrag Darum sind Hängekleider einfach perfekt für den Sommer! erschien zuerst auf Life und Style Blog aus Österreich.
Continue reading "Darum sind Hängekleider einfach perfekt für den Sommer!"