Category Archives:
Maxikleid Outfit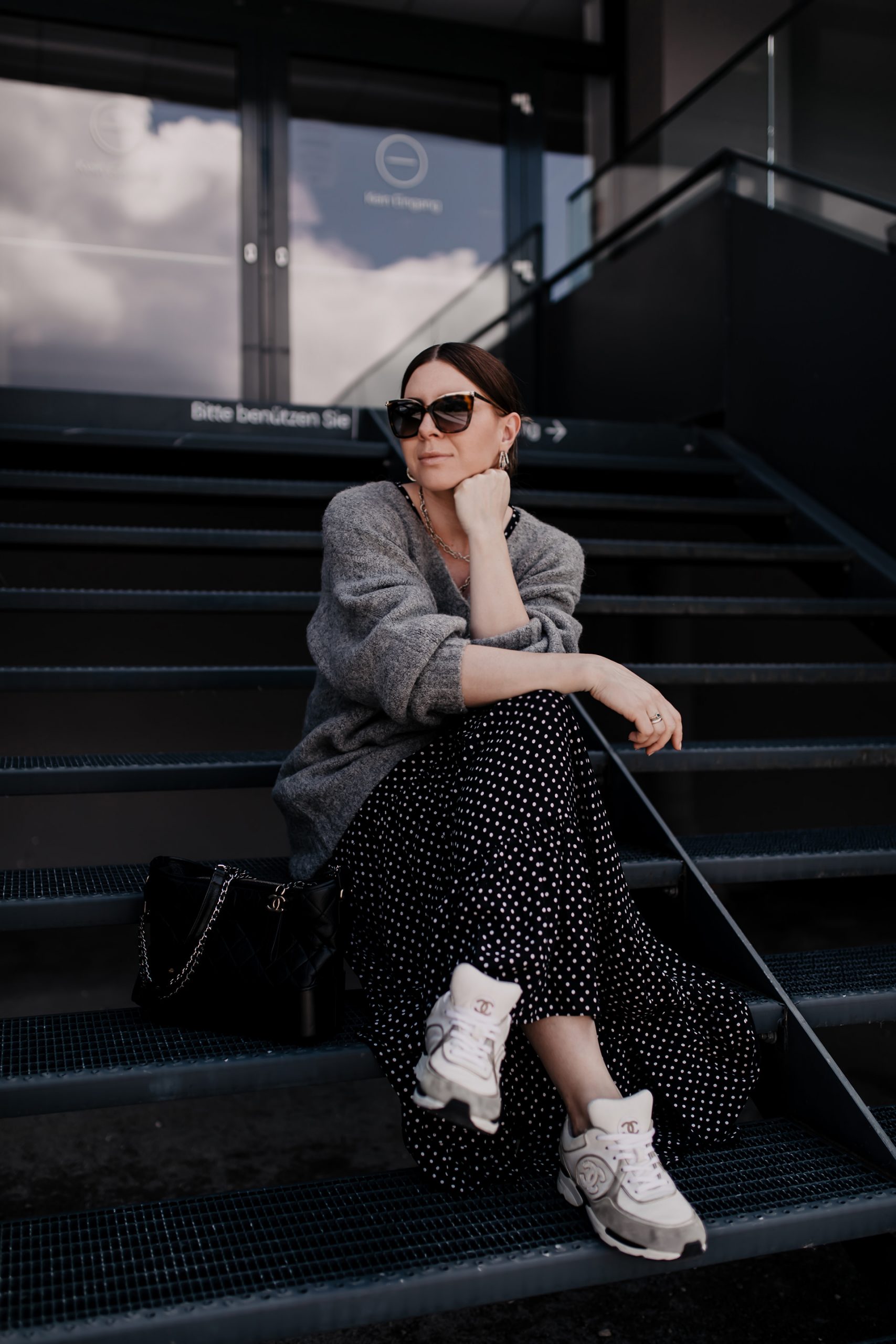 Du gehörst zu der Sorte Mensch, die den Sommer nur schwer hinter sich lassen können und dem Herbst eher getrübt entgegensehen? Dann habe ich hier einen aufmunternden Tipp für dich: Trage deine Sommermode ganz einfach auch im Herbst. Das sorgt nicht nur für jede Menge Gute-Laune-Outfits, sondern ist mitunter auch wirksam gegen den Herbst-Blues!
Ich persönlich liebe den Herbst und für mich zählt diese Zeit zur schönsten des Jahres. Diese Saison ist einfach unglaublich vielseitig, gerade auch was Mode und neue Trends betrifft. Heute zeige ich dir hier am Modeblog, wie du dein Maxikleid im Herbst kombinieren kannst.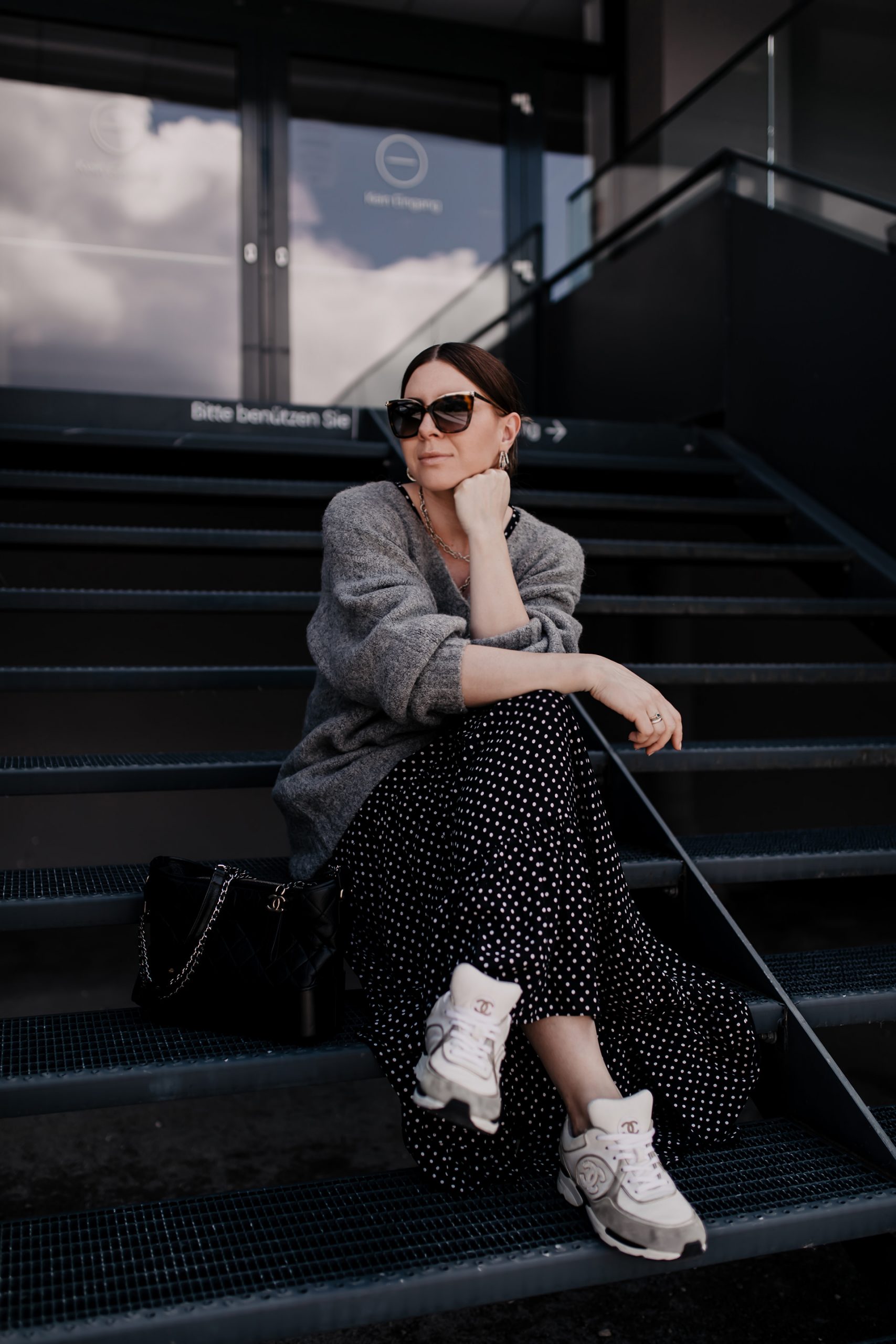 Das Maxikleid im Herbst
Das Maxikleid mit Punkten zählt zu meinen absoluten Favoriten im Sommer. Auch dieses Jahr habe ich es bis zu einem gewissen Schwangerschaftsmonat auf und ab getragen. Ab dem 8. Monat passte die Babykugel jedoch nicht mehr ganz rein. Umso glücklicher bin ich, dass ich es kurz nach der Geburt wieder ausführen darf. Diesmal mit kuscheligem Strick und Sneakers.
Möchte ich ein Maxikleid im Herbst kombinieren, ist der Mix aus langem Kleid und Strickpullover eines meiner liebsten Stylings. Zu beachten gibt es hier recht wenig. Der Strickpullover sollte jedoch etwas lockerer geschnitten sein und die Figur umspielen. Tiefe V-Ausschnitte bieten sich an, da diese ein wenig Haut zeigen. Das ist vor allem dann ideal, wenn man beispielsweise von der Taille oder den Beinen nicht viel zu sehen bekommt.
Zur Maxikleid-Pullover-Kombi passen Sneakers als auch Biker Boots gleichermaßen gut. Maxikleider im Herbst sind deswegen auch so praktisch, da sich an kalten Tagen Thermostrumpfhosen unsichtbar darunter verstecken lassen. So hat man zum einen das Feeling des luftigen Kleidchens und zum anderen eine wohltuende Wärmequelle.
Wie gefällt dir mein Herbst Outfit und wie würdest du das Maxikleid kombinieren? 
Get the Look – das Maxikleid im Herbst
Maxikleid mit Polka Dots
Grauer Oversize-Pullover
Sneakers
Schwarze Umhängetasche
Große Sonnenbrille
Goldene Halsketten
Die schönsten Maxikleider für den Herbst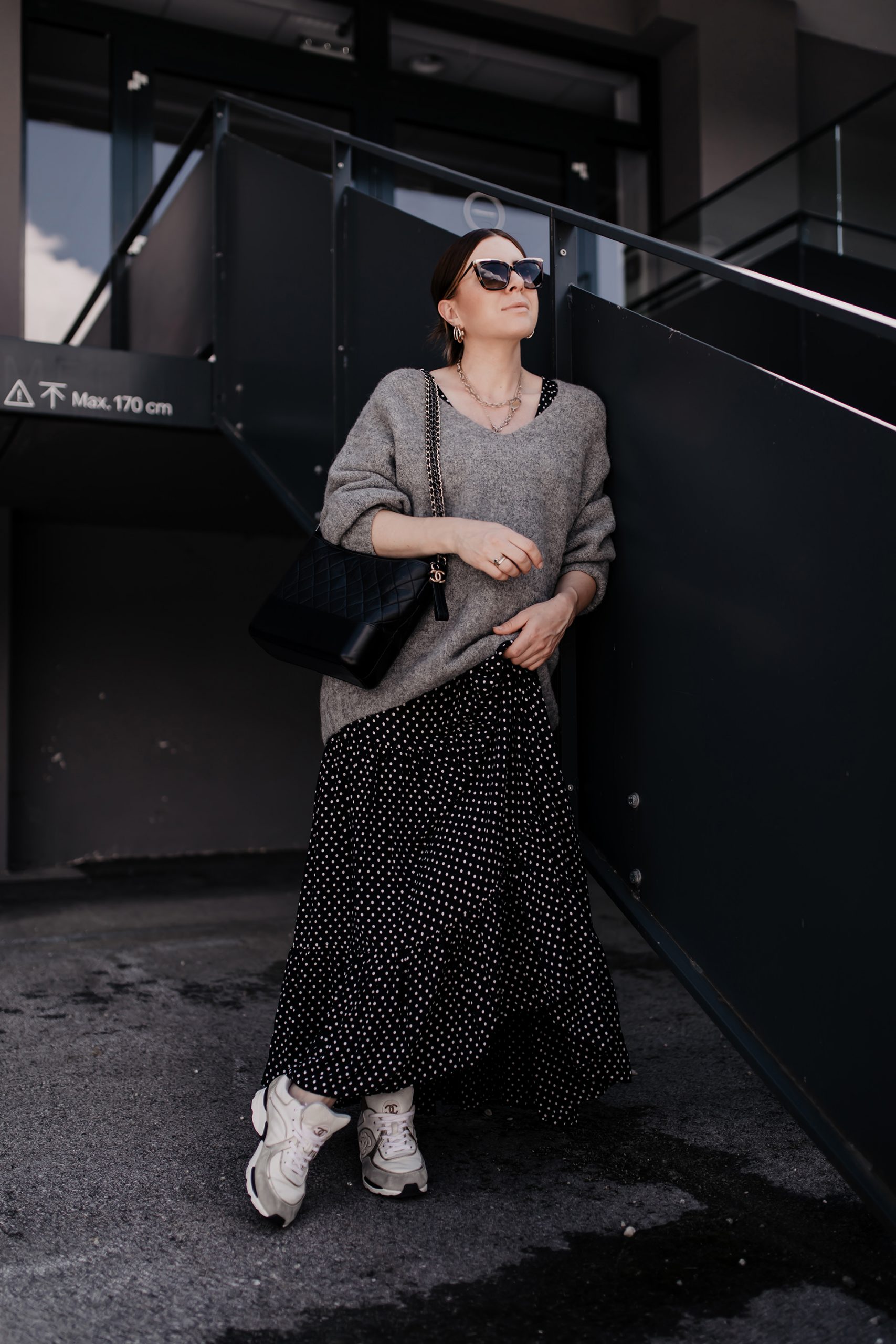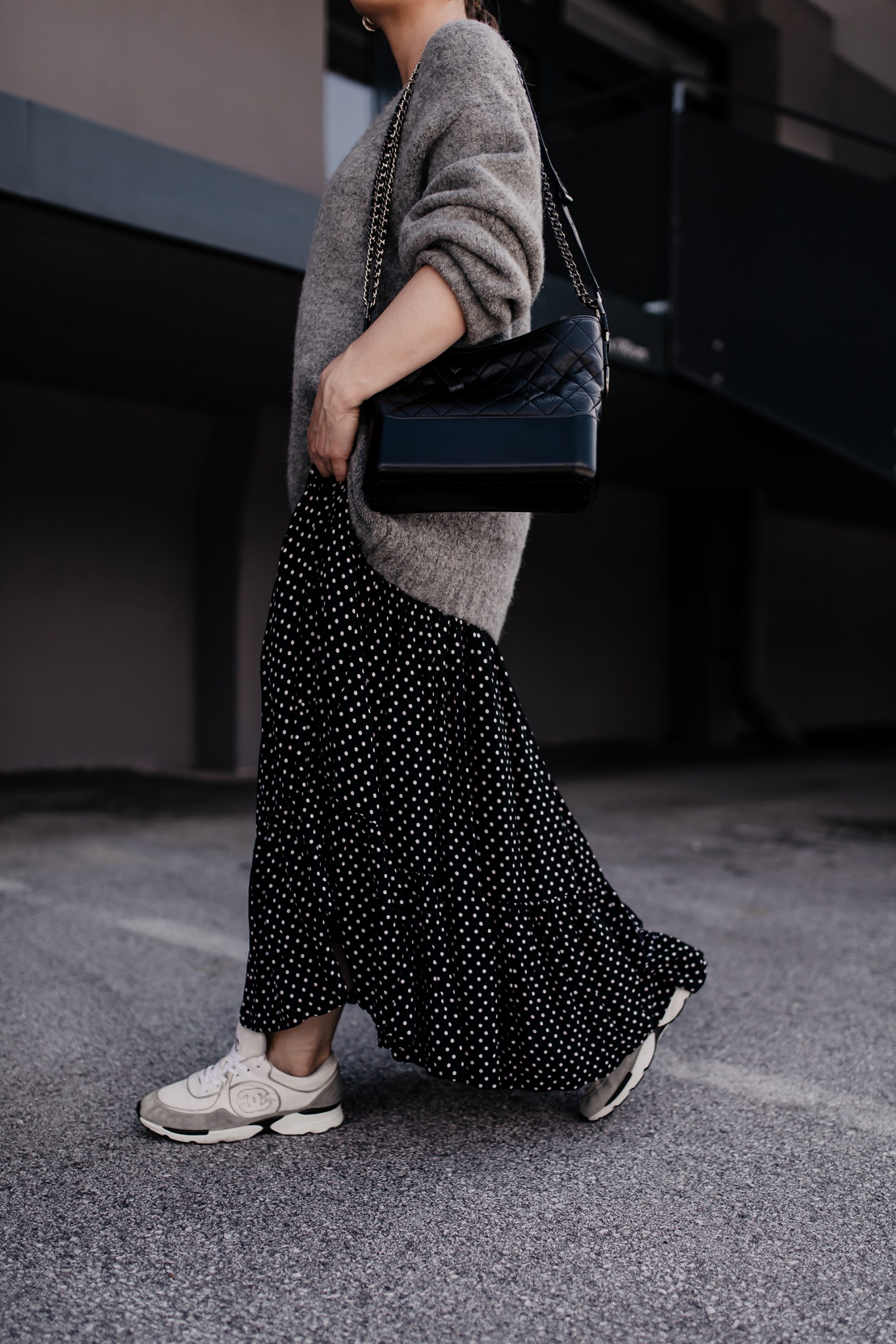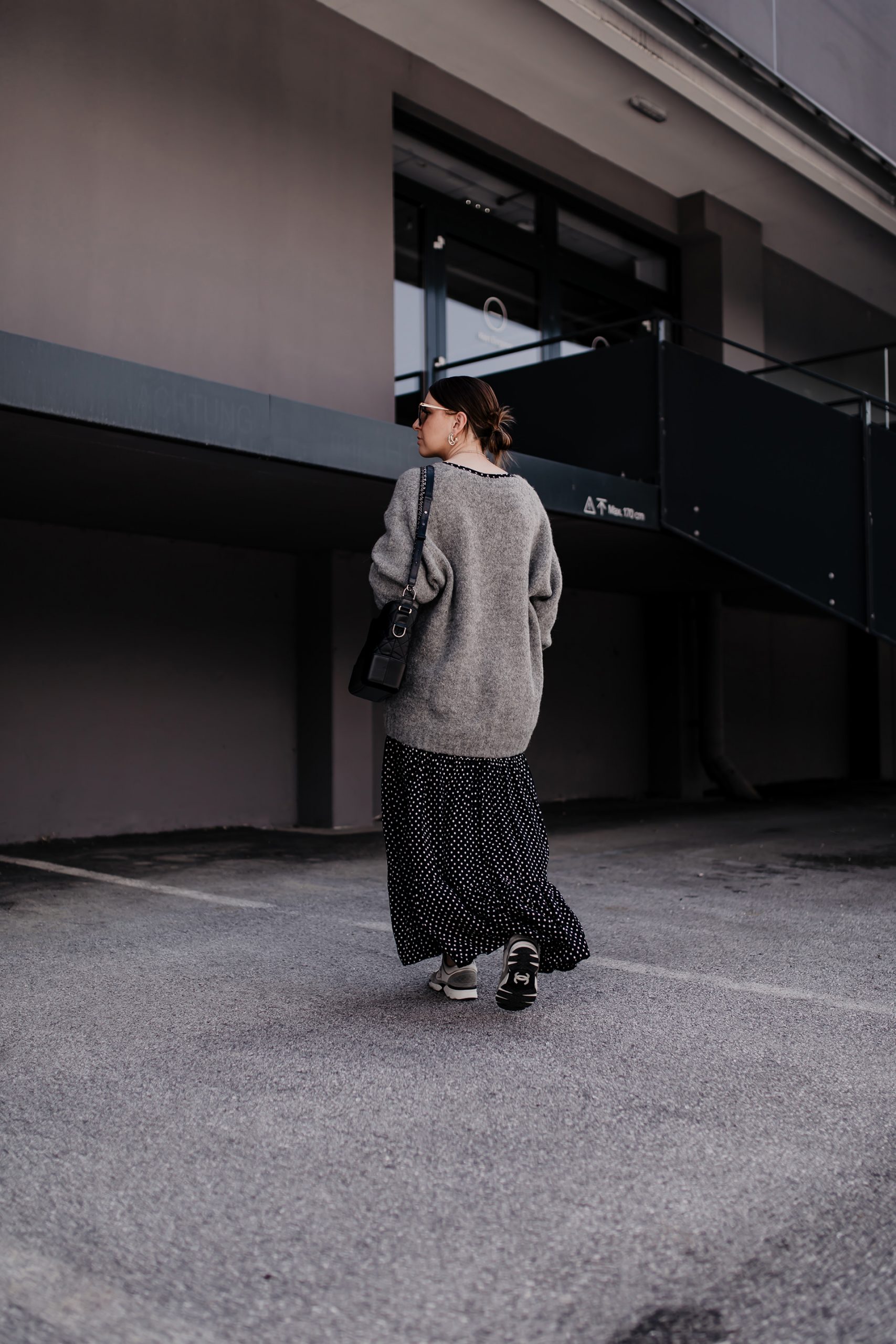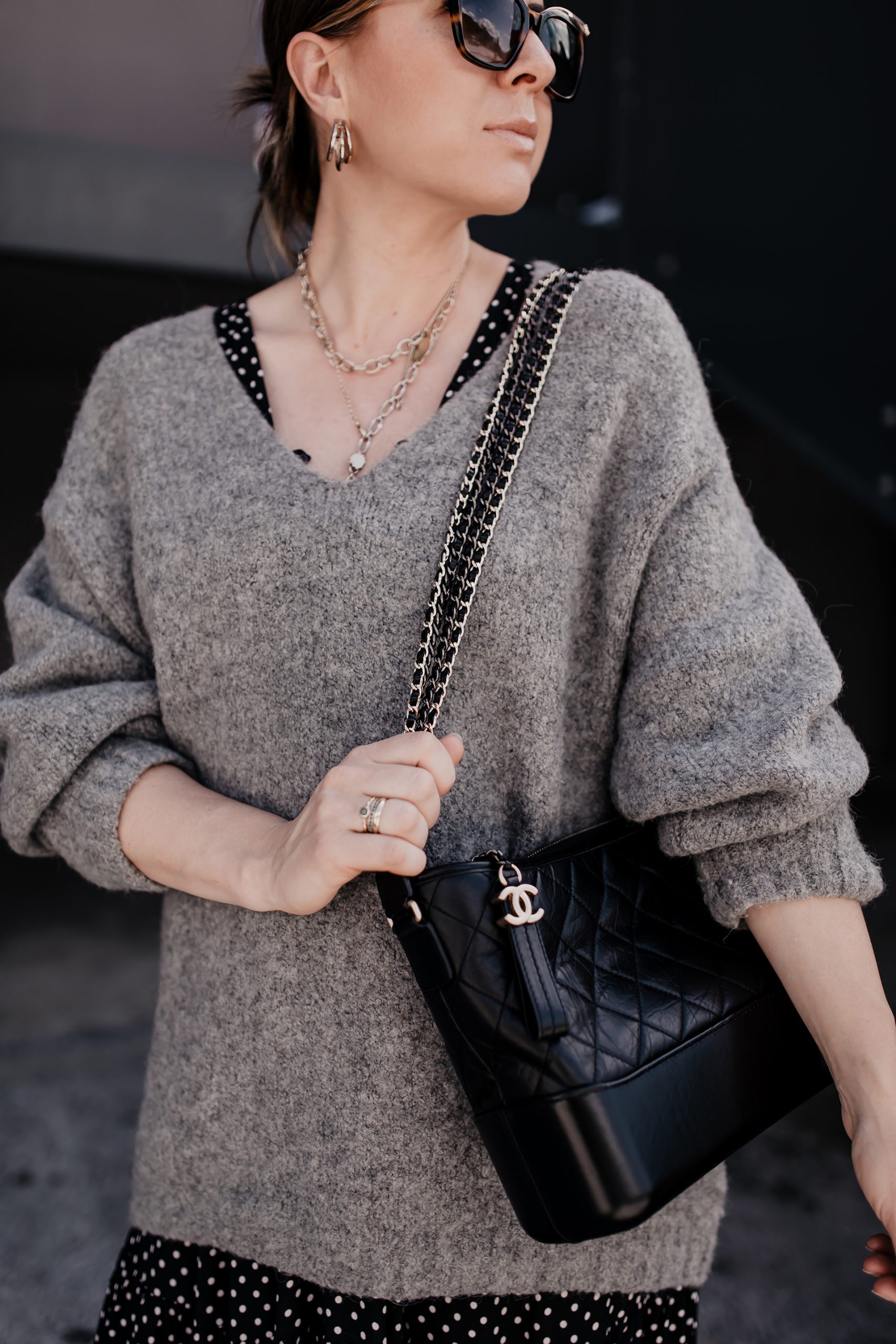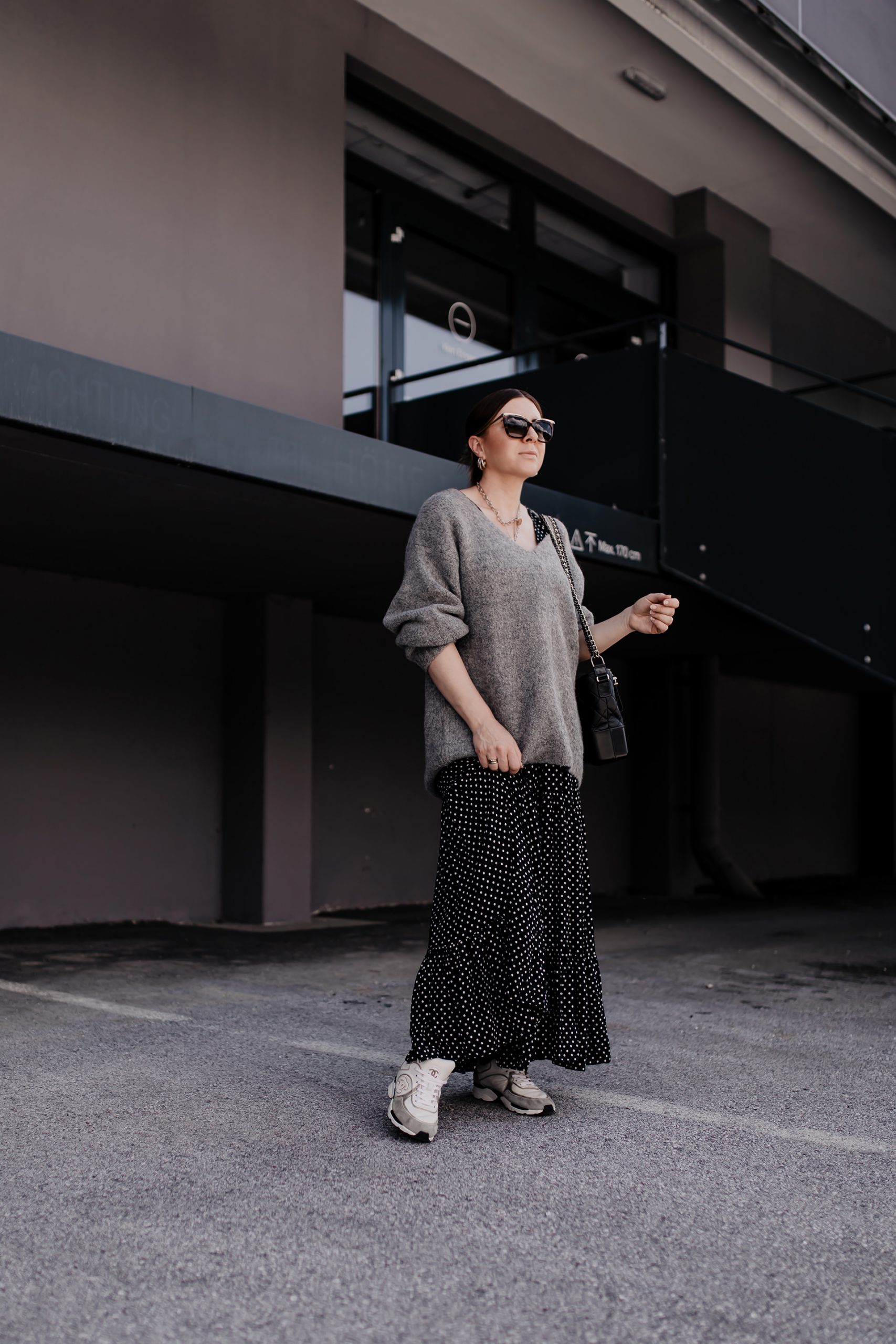 Der Beitrag enthält Affiliate Links. Bei einem Kauf über einen Affiliate Link, erhalte ich eine Provision. Der Kaufpreis selbst verändert sich für dich dadurch nicht. 
Der Beitrag So kannst du dein Maxikleid im Herbst kombinieren! erschien zuerst auf Life und Style Blog aus Österreich.
Die wärmste Zeit des Jahres steht in den Startlöchern und ich bereite meinen Kleiderschrank schon darauf vor. Was dabei auf keinen Fall fehlen darf? Schöne Maxikleider für den Sommer natürlich! Die Auswahl ist wirklich groß und dabei kann man sich schon mal in den Weiten des WWW verlieren. Darum zeige ich dir hier auf meinem Modeblog ein bequemes Sommer-Outfit und tolle Shopping-Tipps für noch tollere Maxikleider.
Die schönsten Maxikleider für den Sommer
Maxikleider sind wie Jumpsuits – ein Teil und du bist angezogen! Dabei kann man nach Herzenslust mit Mustern und Farben spielen, vor allem auch was Accessoires und Schuhe betrifft. Maxikleid-Outfits sind daher keinesfalls langweilig, auch wenn sie meistens schnell gestylt sind. Ich bin beispielsweise ein großer Fan von Animal Prints oder Polka Dots. Schon allein diese Prints verleihen dem ganzen Outfit eine besondere Raffinesse. Mit tollen Schuhen, Schmuck und einer passenden Tasche steht deinem stylischen Sommer-Outfit nichts mehr im Wege.
Da ich Maxikleider zu 90 % im Sommer trage, achte ich hier ganz besonders auf eine gute Qualität. Reines Polyester ist vielleicht nicht die beste Wahl, vielmehr sollte man zu leichter Viskose, Seide oder auch Leinen greifen. Diese Stoffe bringen einen nicht so schnell ins Schwitzen und sind besonders angenehm zu tragen.
Meine Maxikleider kaufe ich sowohl bei High-Street, als auch bei Designer-Labels ein. Isabel Marant liebe ich ja seit Jahren, genauso wie Modelle von Free People. Besonders schön finde ich Maxikleider der Marke Maje. Wer diese Marke kennt der weiß, dass man damit langlebige und qualitativ hochwertige Kleidungsstücke bekommt und gerade jetzt im Sommer-Sale kann man sich echt noch einiges auf tolle Modelle sparen. Wenn du noch auf der Suche nach schönen Kleidern für den Sommer bist, dann ist jetzt genau die richtige Zeit zum Shoppen.
Get the Look – mein Maxikleid-Outfit für den Sommer
Maxikleid mit Animal Print, hier gibt's ähnliche Maxikleider
Braune gesteppte Tasche
Beige Mules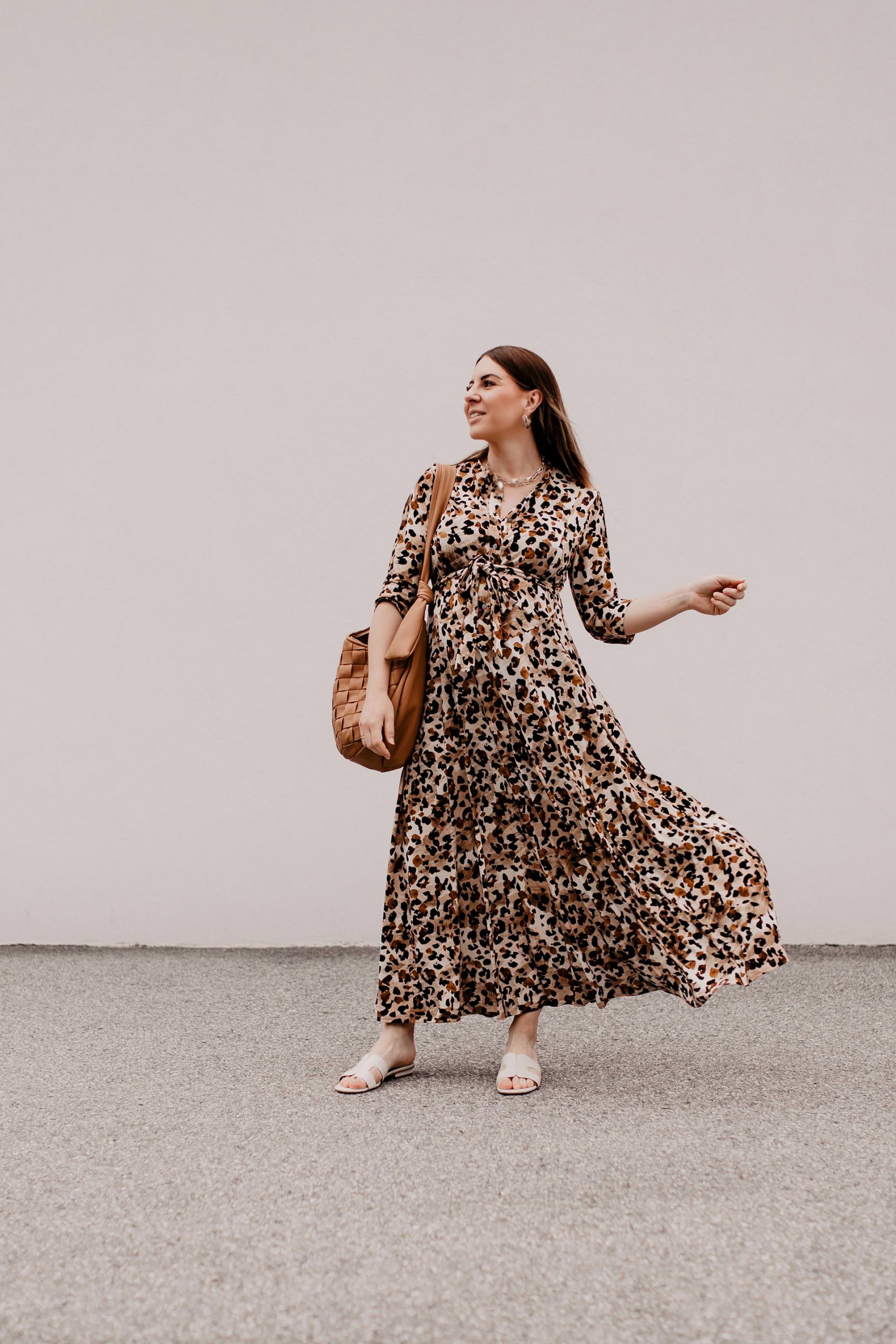 Maxikleider für den Sommer – 3 Styling-Tipps
Maxikleid mit Sneakers: Ein Sommerlook der immer funktioniert und noch dazu unglaublich bequem ist – style dein Maxikleid zu Plateau Sneakers! Schöne Turnschuhe sind in den vergangenen Jahren absolut alltagstauglich geworden und könnte ich mir aus meinem Schrank nicht mehr wegdenken. Mit weißen Plateau Sneakers machst du nichts falsch und zauberst dir obendrein ein paar Zentimeter Bein dazu!
Maxikleid mit Bluse: Du möchtest nicht so viel Haut zeigen, dein Maxikleid zum Maxirock umfunktionieren oder ganz einfach deine Schultern vor Sonne schützen? Dann greife zu einer lockeren Bluse und knote sie direkt in der Taille. In diesem Lookbook findest du eine passende Outfit-Idee dazu.
Maxikleid und Jeansjacke: Diese Kombi ist für mich nahezu perfekt. Achte bei der Jeansjacke darauf, dass du zu einem kurzen Modell greifst, das etwa in der Taille endet. So zauberst du dich optisch größer und auch schlanker. Außerdem kannst du mit einer lässigen Jeansjacke ein schlichtes Maxikleid aufpeppen oder umgekehrt, ein auffälliges Sommerkleid mit einer klassischen Denim-Jacke etwas zurücknehmen.
Na, hast du schon ein paar Maxikleider für den Sommer gekauft? Wenn nicht, habe ich nachfolgend noch ein paar tolle Modelle für dich gesammelt.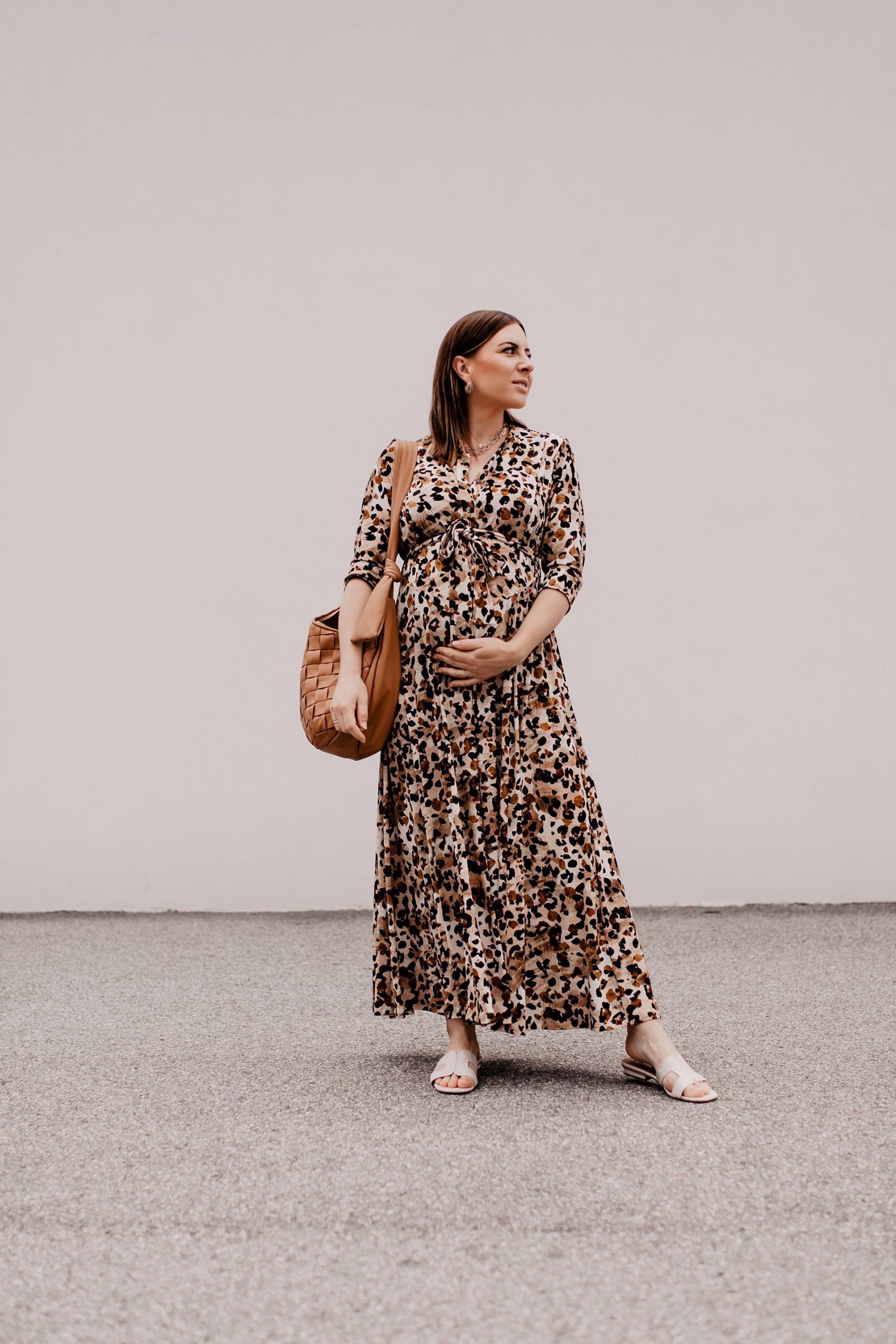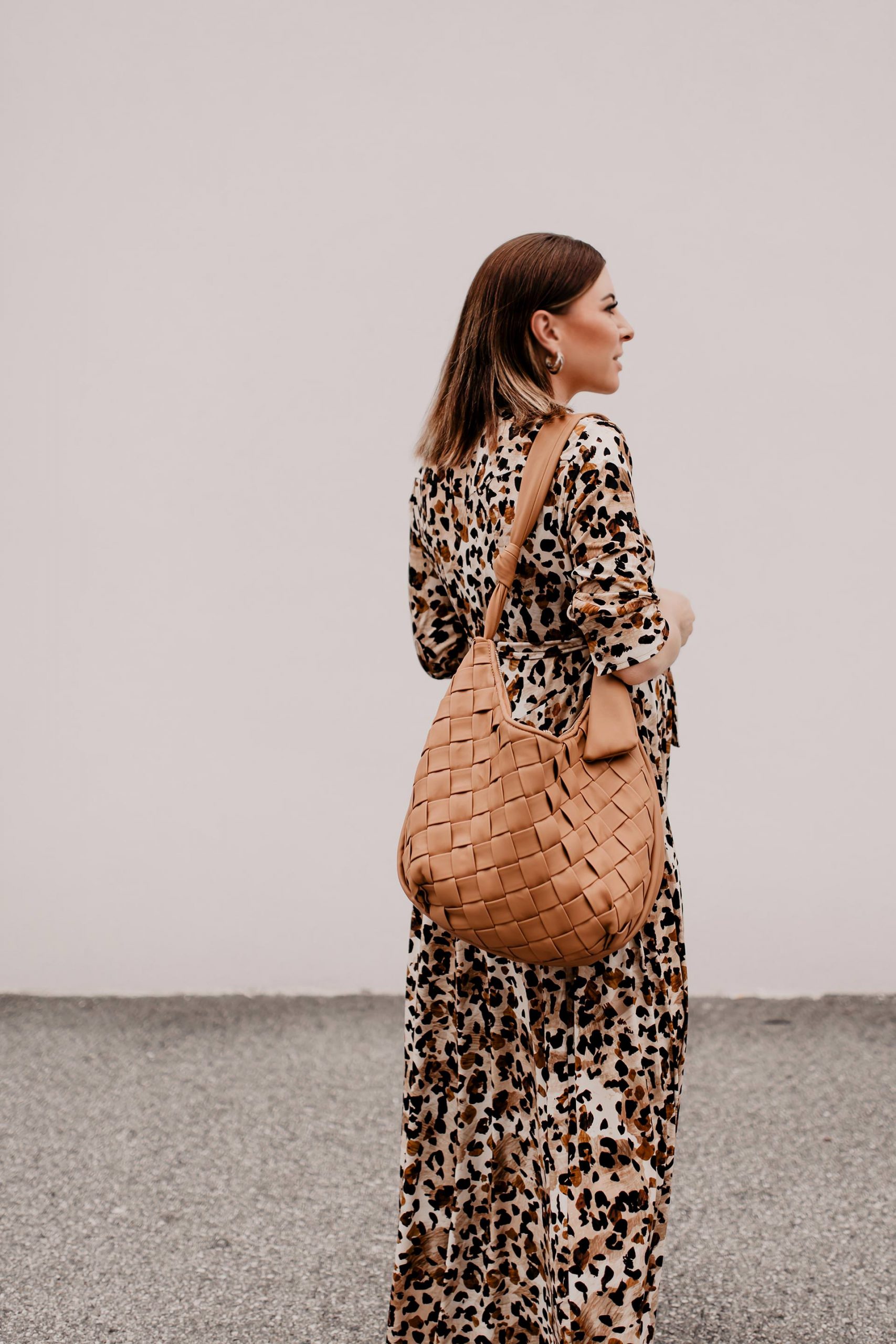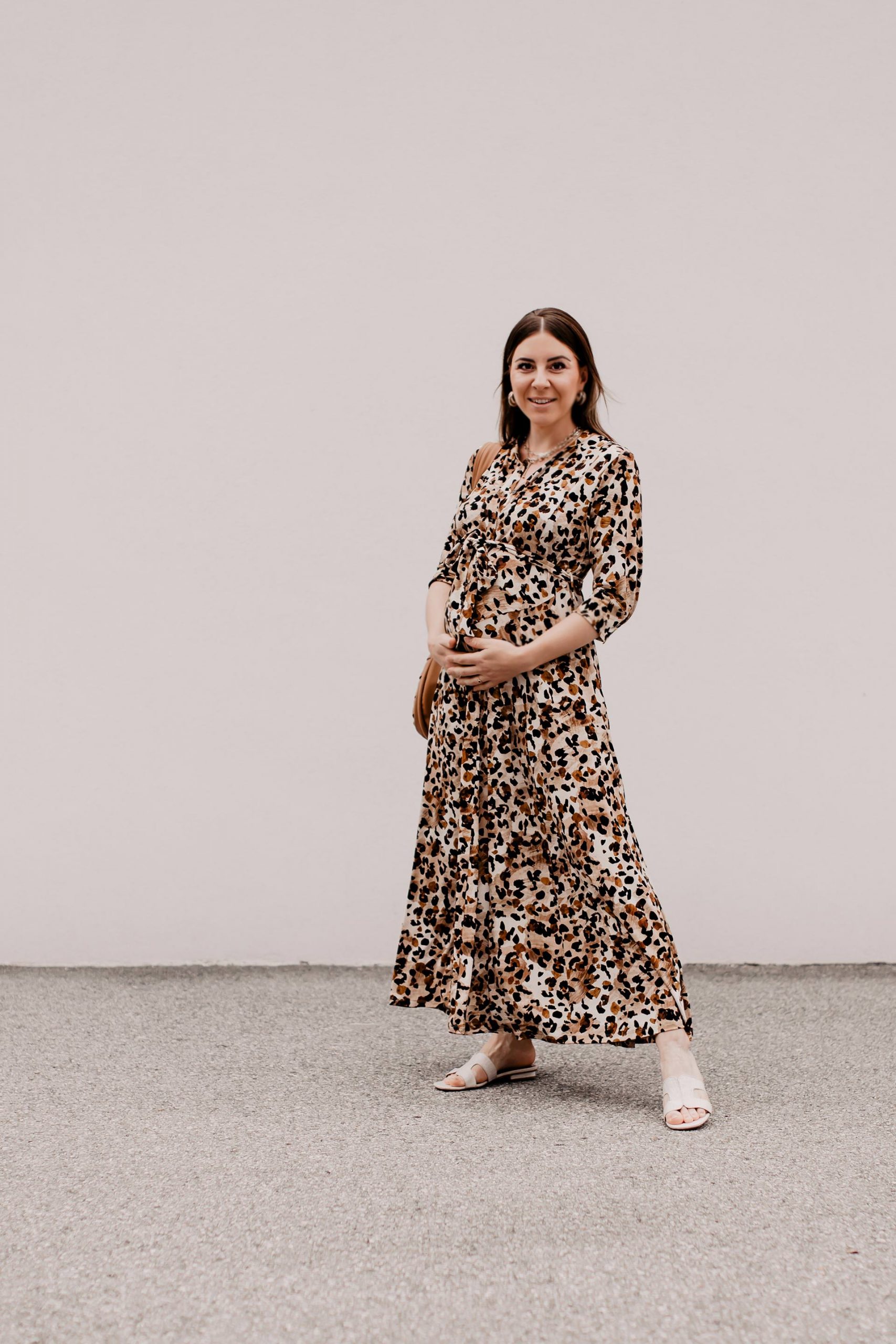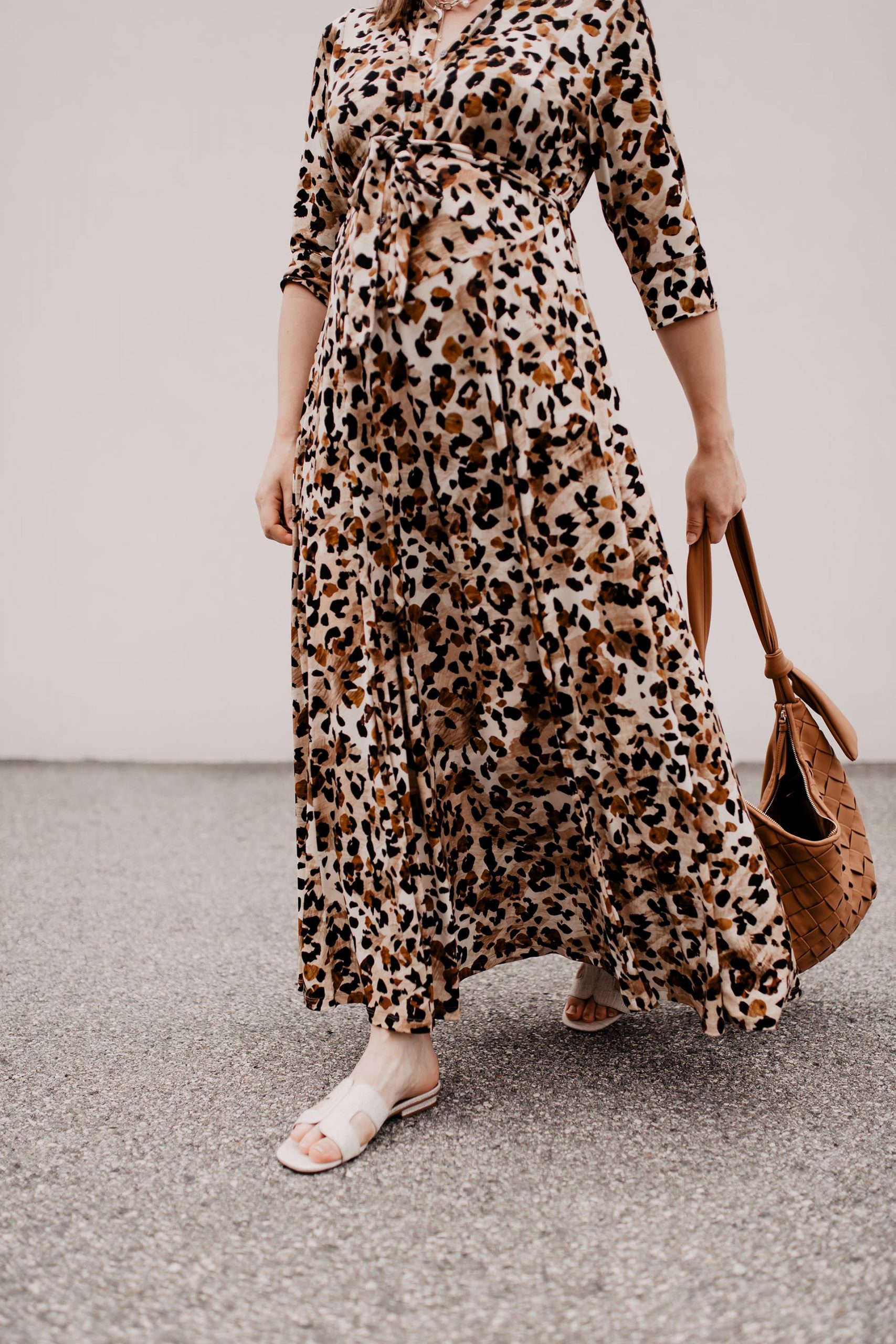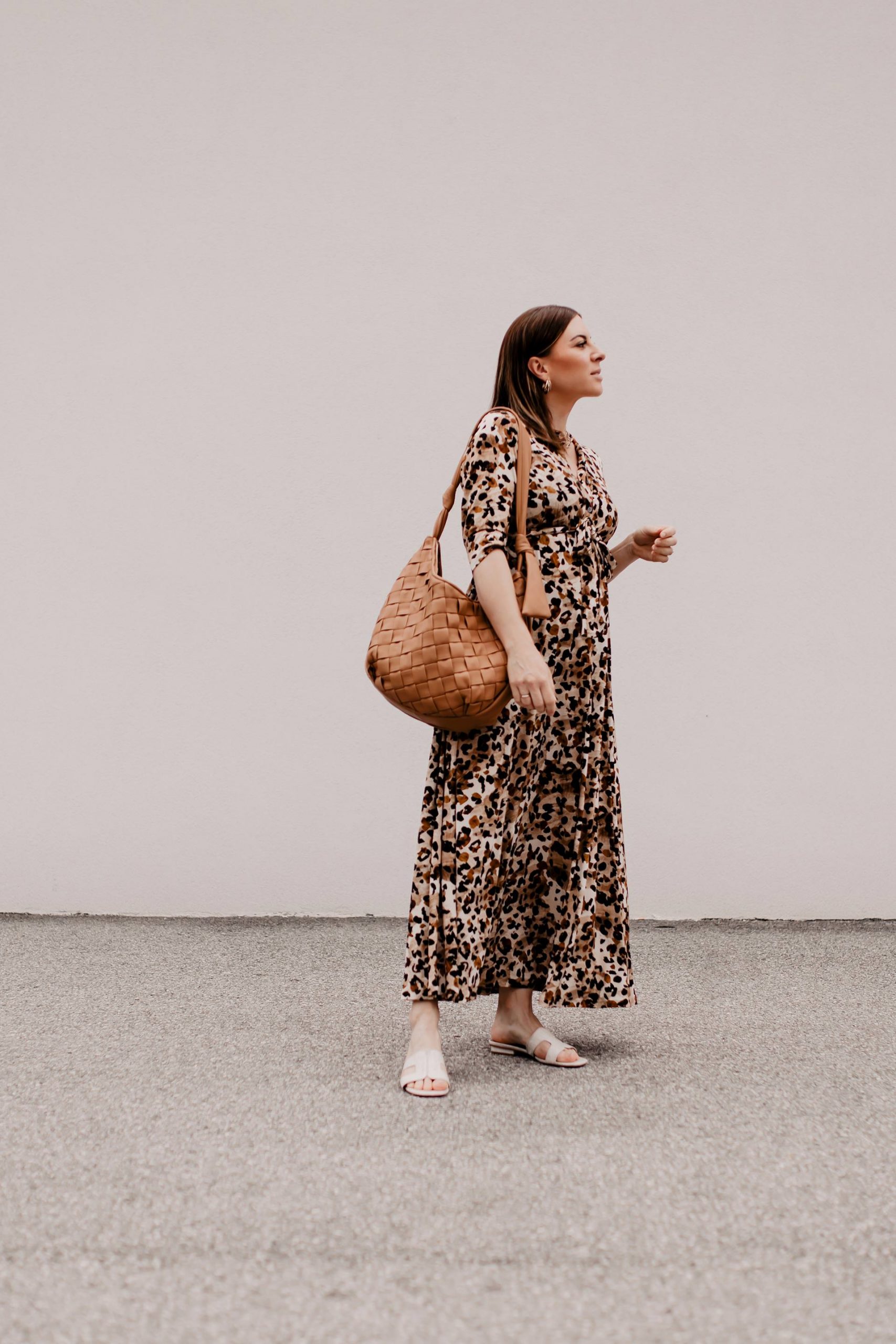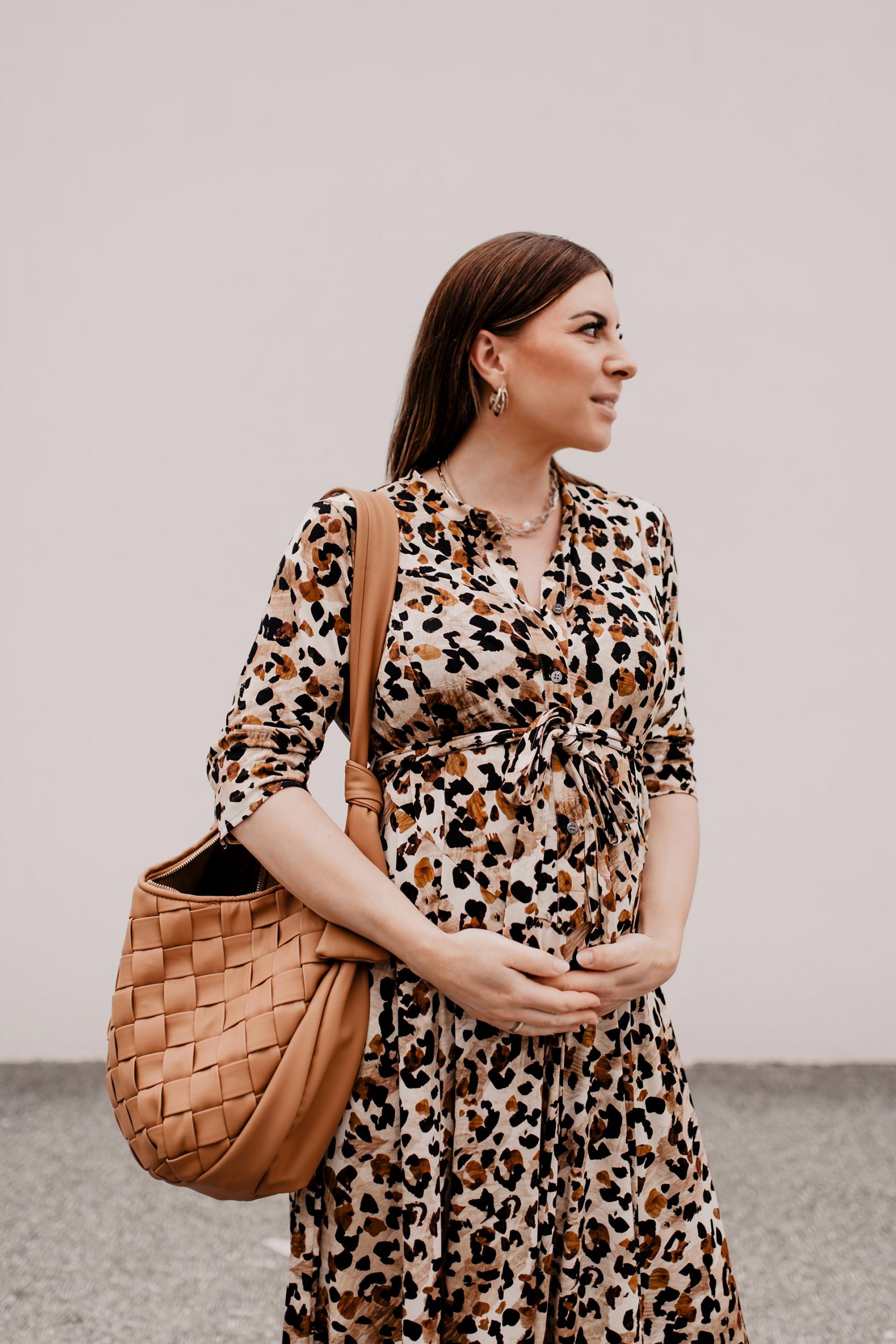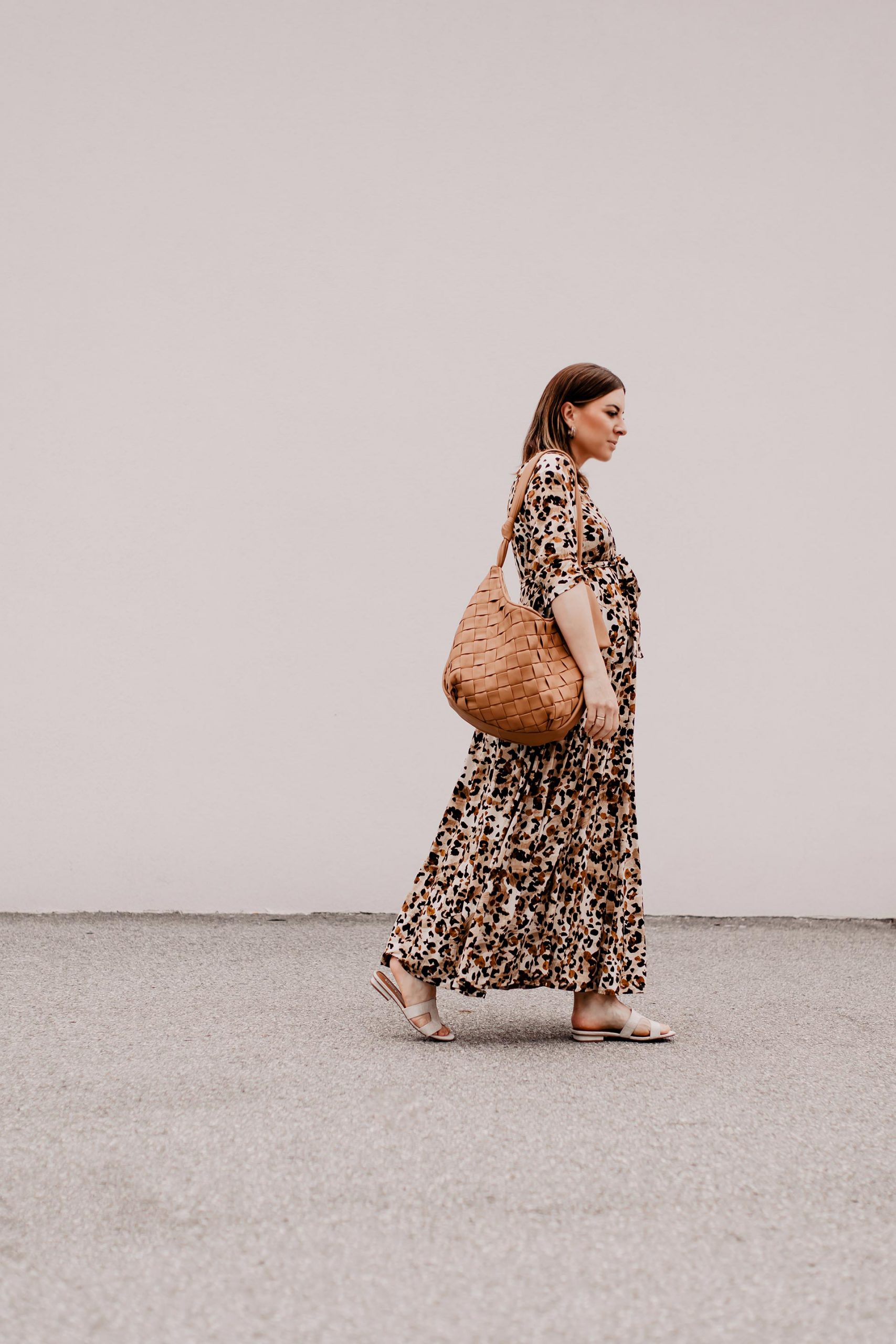 Der Beitrag enthält Affiliate Links. Bei einem Kauf über einen Affiliate Link, erhalte ich eine Provision. Der Kaufpreis selbst verändert sich für dich dadurch nicht. 
Der Beitrag Das sind die schönsten Maxikleider für den Sommer! + Outfit-Tipps erschien zuerst auf Life und Style Blog aus Österreich.